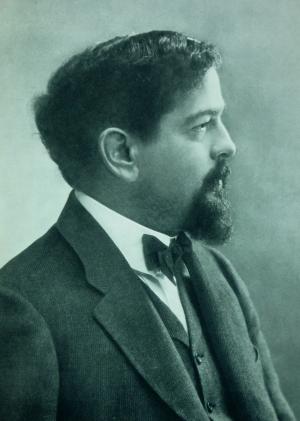 'Tarantelle styrienne' was written in 1890 after Claude Debussy returned from Villa Medici, Italy, where he had spent over two years studying as part of the requirements of the Prix de Rome, which he received in 1883. In 1903 the composer had it reissued under the new title 'Danse', with a few small revisions. He probably did not like the original title for this showpiece. Although Styriennes (Styrian dances, Steiermark) were fashionable in salon music, one tends to think of dances such as the Ländler, rather than the tarantella of southern Italy.
'Danse' is a robust, colorful piece with a sparkling middle section and is permeated by the images of the commedia dell'arte. Its whirling syncopation is felt in the sprightly alternation of 6/8 patterns (like a true tarantella, not too fast) with 3/4 waltz rhythm.
Following Debussy's death in 1918, Maurice Ravel was asked, as an act of homage, to develop the 'Danse' into a version for orchestra. This transcription is based on that version that was first performed in 1923.
The original work is written in E Major. This transcription is transposed to F Major.
Concert Band Grade 4 - 5:00 minutes
Newly published by Baton Music (BM940)